Architecture firm Culumus designed the facilities for Devil's Corner, a winery in Tasmania, Australia, from repurposed shipping containers. Beyond a tasting room, there's a lookout tower where visitors can take in the surrounding scener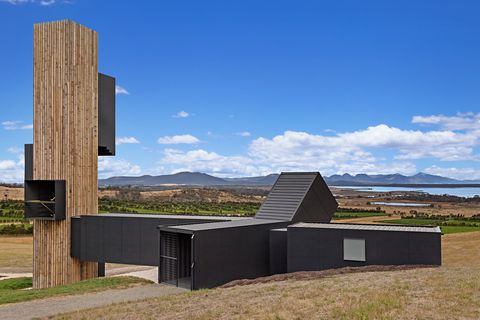 The Seven Havens luxury hotel is located on a hillside in Lombok, Indonesia, and has one of the best views on the island it sits on. There are four individual rooms available for rent, as well as a three-bedroom villa.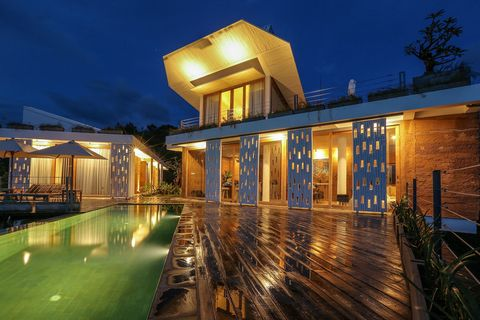 Quadrum Ski & Yoga Resort
The Quadrum Ski & Yoga Resort in Gudauri, Georgia, features stacked shipping containers clad in wood paneling, creating a modernist ski lodge that contrasts greatly with the Caucasus Mountains backdrop.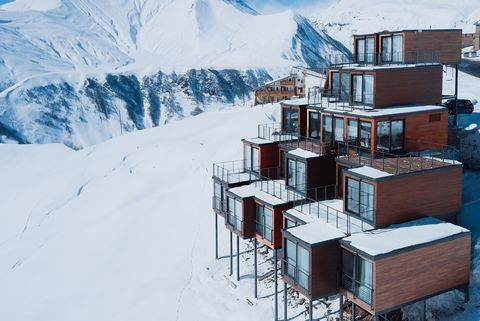 Denver Shipping Container Home
Spanning 3,000 square feet, this shipping container home in Denver, Colorado, has an industrial aesthetic with rustic elements. Inside, a massive double-height great room is the core of the space.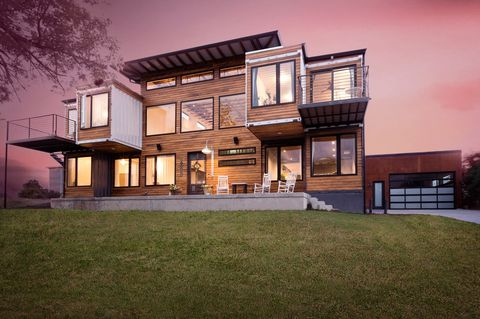 BAYSIDE MARINA HOTEL – JAPAN
Minimalism meets reclaimed structures in a pretty Japanese harbor. Visionary architects, Yasutaka Yoshimura, have based their design for chic holiday cottages on ship's containers. The containers are stacked on top of each other to create two floors. One end is all glass, and the walls are white to reflect light and create a surprisingly spacious interior. The sleeping area overlooks the bottom level, so high ceilings are left intact. There is also a compact bathroom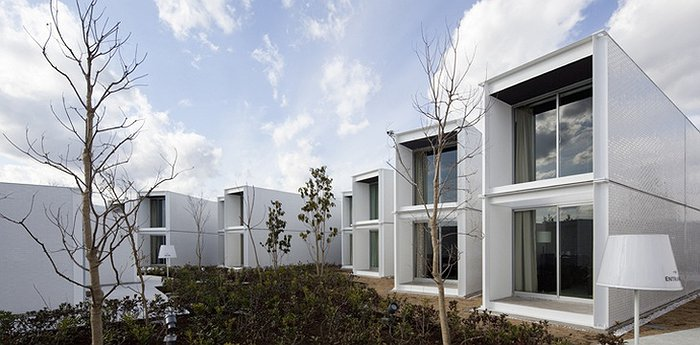 Studio 6 Extended Stay Hotel
Studio 6 is a four-story studio with a boxy exterior. Located in Alberta, Canada, nobody can recognize that it's a hotel made of containers. However, it boasts about being one of North America's largest shipping container hotels. It has 63 rooms (complete with kitchenettes), a lounge area, fitness room and a large meeting room. The full-service elevator is also made from a shipping container standing on its side.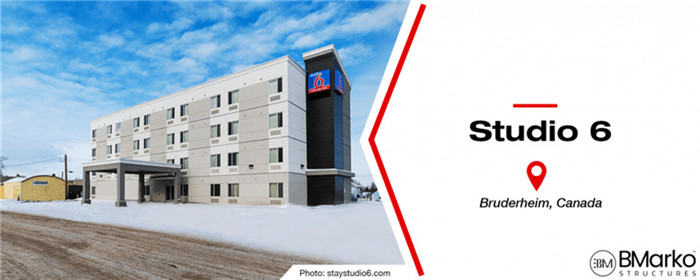 Hotel California Road At Inkwell Wines
Located in South Australia, the shipping container Hotel California Road is a 4-star hotel made from 20 recycled shipping containers. When you visit, you'll receive special Inkwell wines in one of their special tasting rooms (indoor or outdoor). And they also offer concierge service for local wineries and restaurant reservations.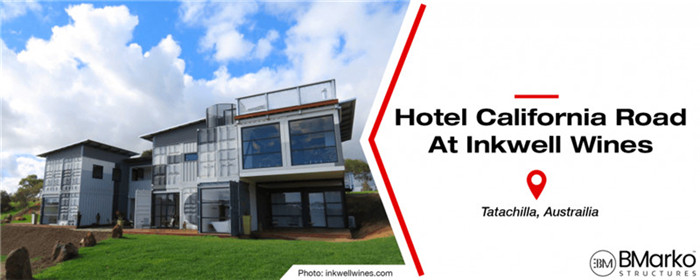 Holiday Inn Express EventCity
On the outside, the average observer hasn't the slightest indication of shipping containers being used when looking at Holiday Inn Express EventCity. The exterior is bland but the interior is modern, complete with carpeting, fully-heighted windows, and wallpaper. However, beneath the surface, there are steel shipping containers brought from China that make up the building's entire structure.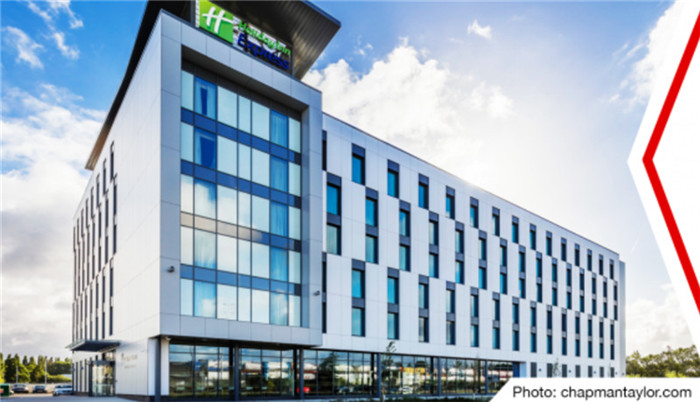 This new, trendy idea of building shipping container hotels has taken the world by storm. Many players in the hospitality industry all over the world are leveraging this concept to stand out from their competition. The rooms inside these hotels are not only perfectly structured and built, but also provide a great experience to guests. 
Build Your Dream Shipping Container House with HK prefab building .
---
Post time: Mar-21-2022