INNOVATION -Off-Grid Container House Has Its Own Wind Turbine and Solar Panels
Embodying self-sufficiency, this container house requires no external sources of energy or water.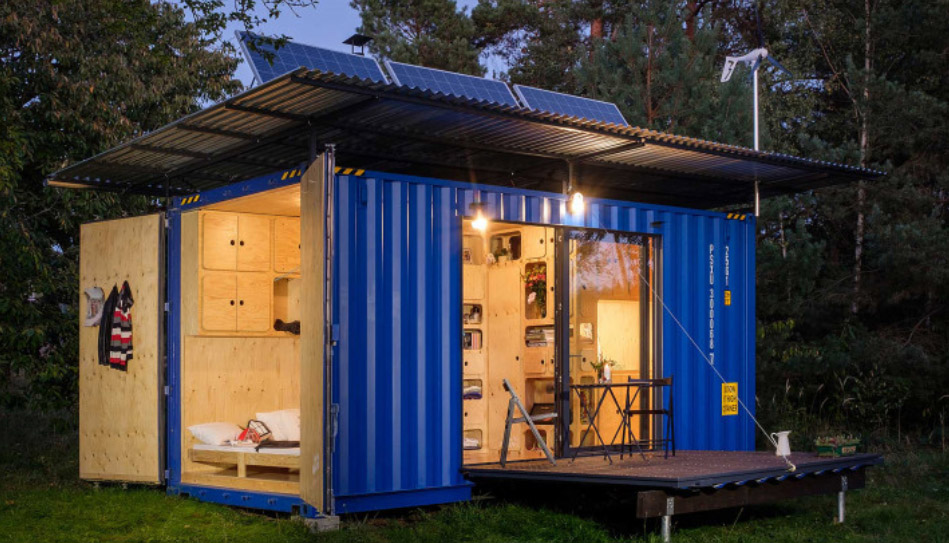 For those wandering spirits who want to lead low-impact lifestyles, self-sufficient off-grid homes provide housing in remote locations. Inspired to find alternative forms of housing with less environmental impact, the architects at the Czech firm Pin-Up Houses have designed an upcycled shipping container that features its own personal wind turbine, three solar panels, and a rainwater collection system.
Recently completed, the off-grid house, Gaia, is based on a shipping container measuring 20 x 8 ft (6 x 2.4 m) and costs $21,000 to build. It offers full off-the-grid functionality, with the power coming from a rooftop solar panel array including three 165-W panels. There is also the 400-W wind turbine.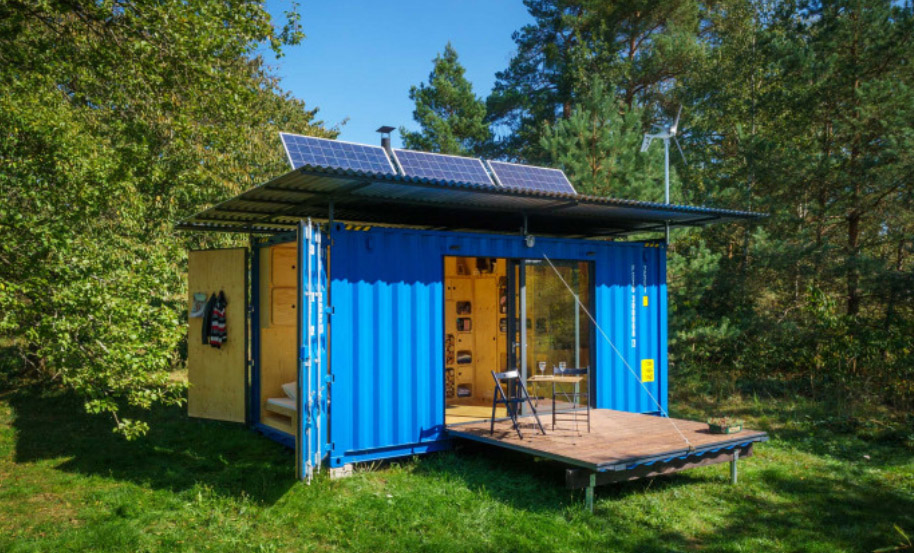 Both power sources are linked to batteries, and the stats of power can be monitored remotely through a mobile app. The website states that a higher voltage of 110 to 230 can be added with a high voltage inverter.
All this enables the house to harness its power from the power of the wind and sun so that the residents can live independently and comfortably pretty much anywhere.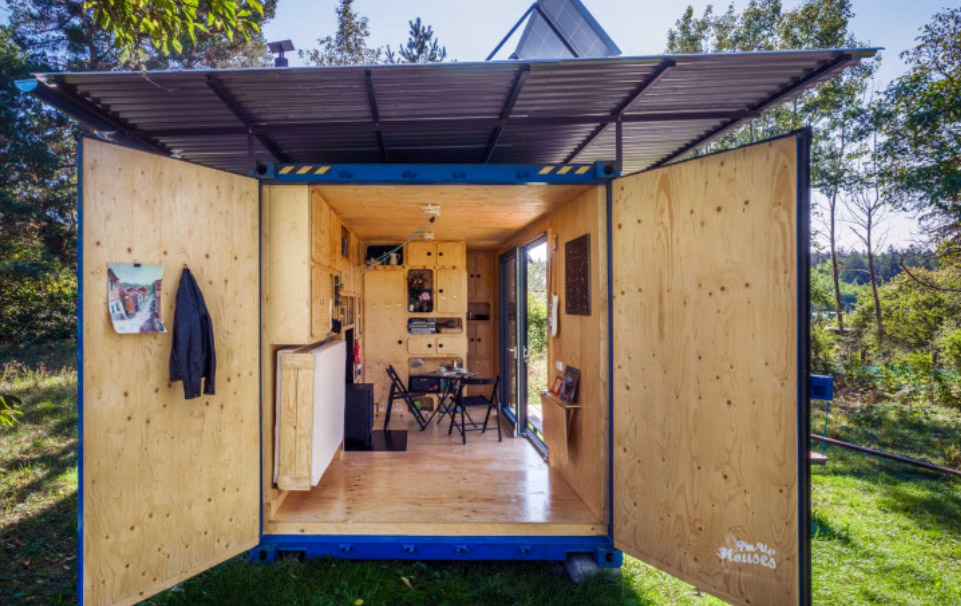 Holding up to 264 gallons (1,000 L) of water, the rainwater storage tank has filters and a water pump, too. In order to mitigate the poor thermal performance of shipping containers, the architects also added an additional roof shade made up of galvanized metal in addition to spray foam insulation. 
The house can be accessed by a glass sliding door, and the house is put together perfectly with the interior finished in spruce plywood.
A small kitchenette, a living room that largely takes up the floor space, a bathroom, and a bedroom provide the residents with all they could ever need. The heat is provided through a wood-burning stove.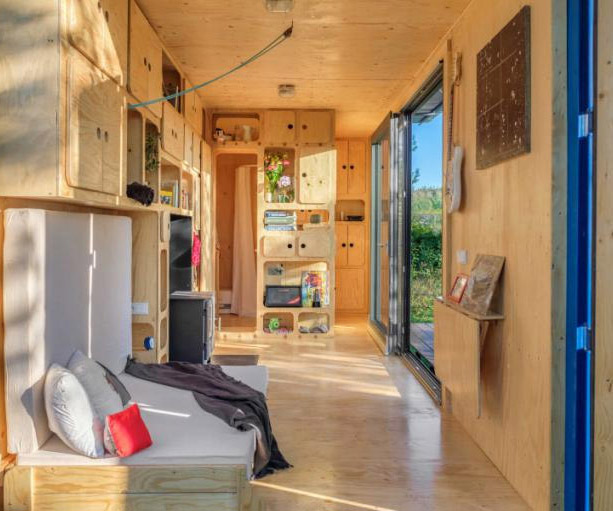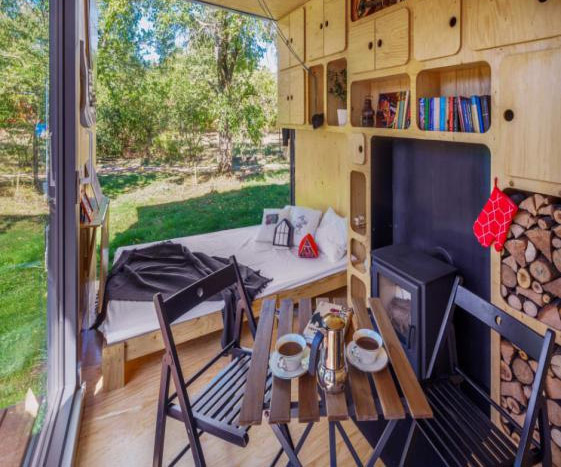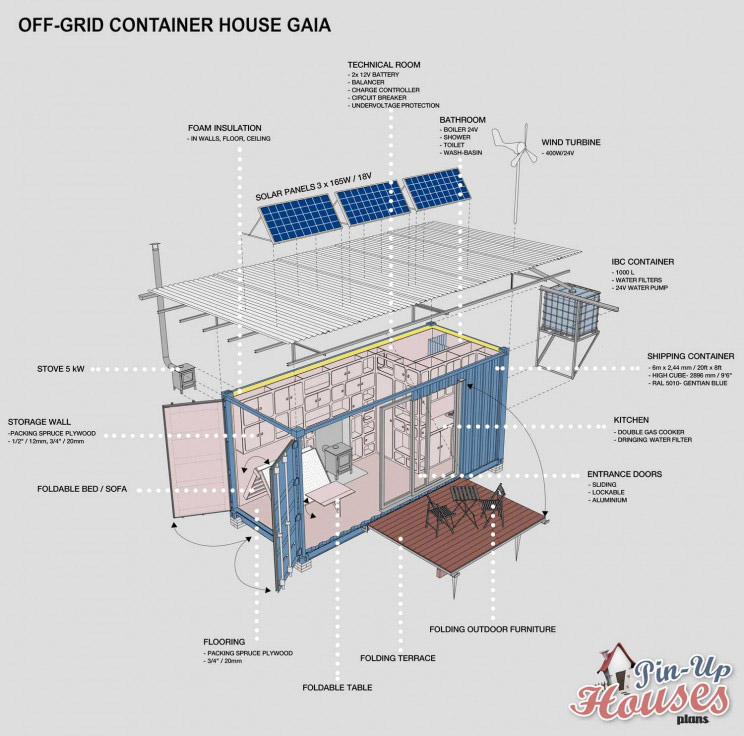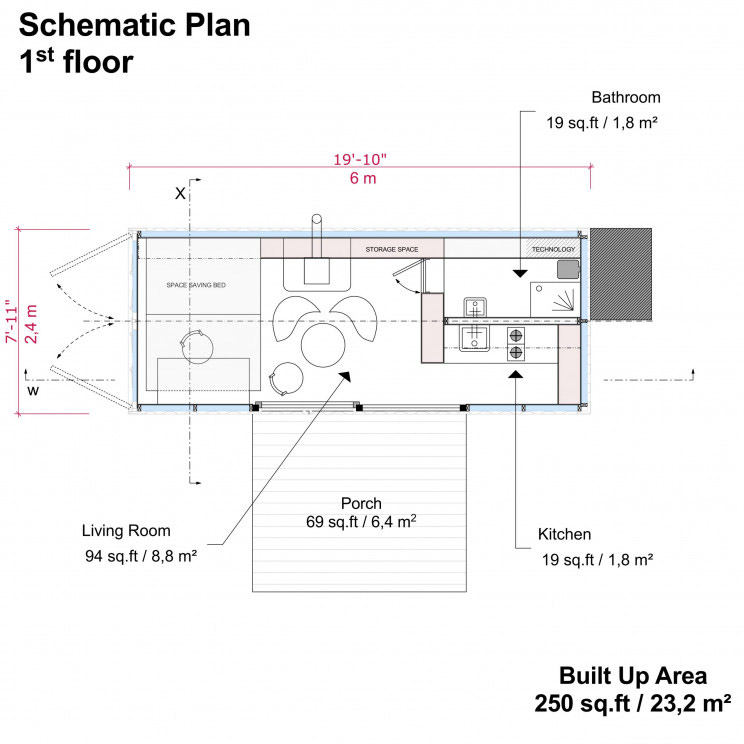 To build a container house with Wind Turbine and Solar Panels would Reduce the cost of living .
If you want to build it , we are happy to provide the turn key solution or only the building material to help you finish a DIY house .
---
Post time: Mar-26-2022